We pride ourselves on providing the highest standard of care and will go the extra mile to help you achieve your goals. We are passionate about providing quality, hands on treatments and so we dedicate your full appointment time to working with you to assess your injury, treat you, and provide you with exercise programmes or strengthening exercises to help restore your movement. This may mean that you will only need a few appointments to get you back on the road to recovery.
We are an ACC accredited physiotherapist, and there is no need for a referral to come and see us. If you have an accident, you can discuss with your physiotherapist whether you are eligible for ACC and we can lodge a claim for you. ACC helps pay for part of the cost of your physiotherapy treatment. Our prices are listed below:
ACC Injuries
 
Adult
School Student
Initial Assessment
$47
$32
Initial Assessment - Principal Physio
$57
$35
Follow up Treatment
$37
$22
Private Treatments
 
Adult
School Student
Initial Assessment
$85
$85
Initial Assessment - Principal Physio
$92
$92
Follow up Treatment
$75
$75
There will be an additional charge of $3.00 for any materials used throughout the duration of your treatment.
Payment at the end of each visit is appreciated.

Using your private health insurance is now very quick and simple with Southern Cross Easy Claim.
Simply let our receptionist know your Southern Cross number and we can find out on the spot if your policy will cover any part of your surcharge costs. If you are eligible, we can charge Southern Cross directly. Please note that policy coverage varies - you may be fully covered, however our receptionist will let you know if you have anything to pay.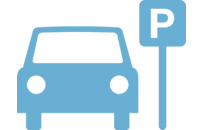 Free carparks
available onsite