At Cairnhill Physiotherapy, our team are passionate about enhancing your well being and keeping you moving. We pride ourselves on our professional and friendly approach and are always seeking to keep up to date with the best progressive treatment strategies.
As a patient of ours, you will receive an exceptional standard of quality treatments to get the best results for you.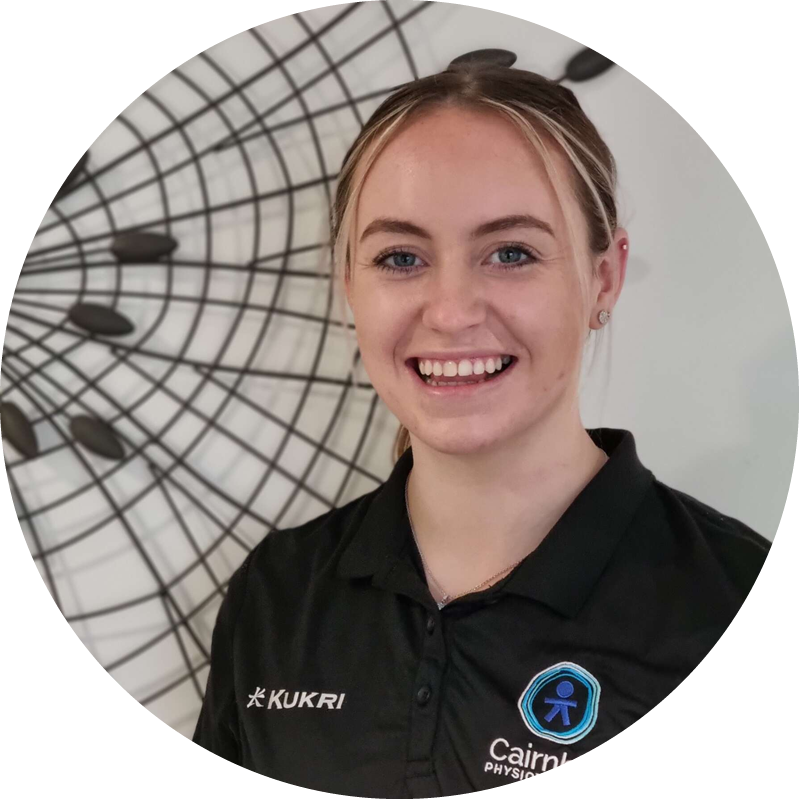 Megan McMenamin - Physiotherapist
BSc (Hons)Physiotherapy,MPNZ
Megan is a physiotherapist who has travelled from Ireland in 2022 and joined the Cairnhill physio team. Megan qualified as a physiotherapist from the University of Liverpool in 2019 and has worked both in the National Health Service (NHS) and privately since qualifying. This includes experience instructing Reformer Pilates classes.
Megan has a keen interest in sporting and recreational lower limb injuries and likes to use an exercise and educational based approach paired with other physiotherapy modalities to help people back to their pre-injury level. As well as taking 1-1 reformer Pilates sessions here in clinic, Megan also loves to use her skills in reformer Pilates during her physiotherapy treatments.
Outside working hours Megan loves to socialise, exercise, and try new activities. She is excited to see what New Zealand has to offer. Over recent years she has fired an interest in running and on arrival to Auckland has also joined a local Gaelic football team.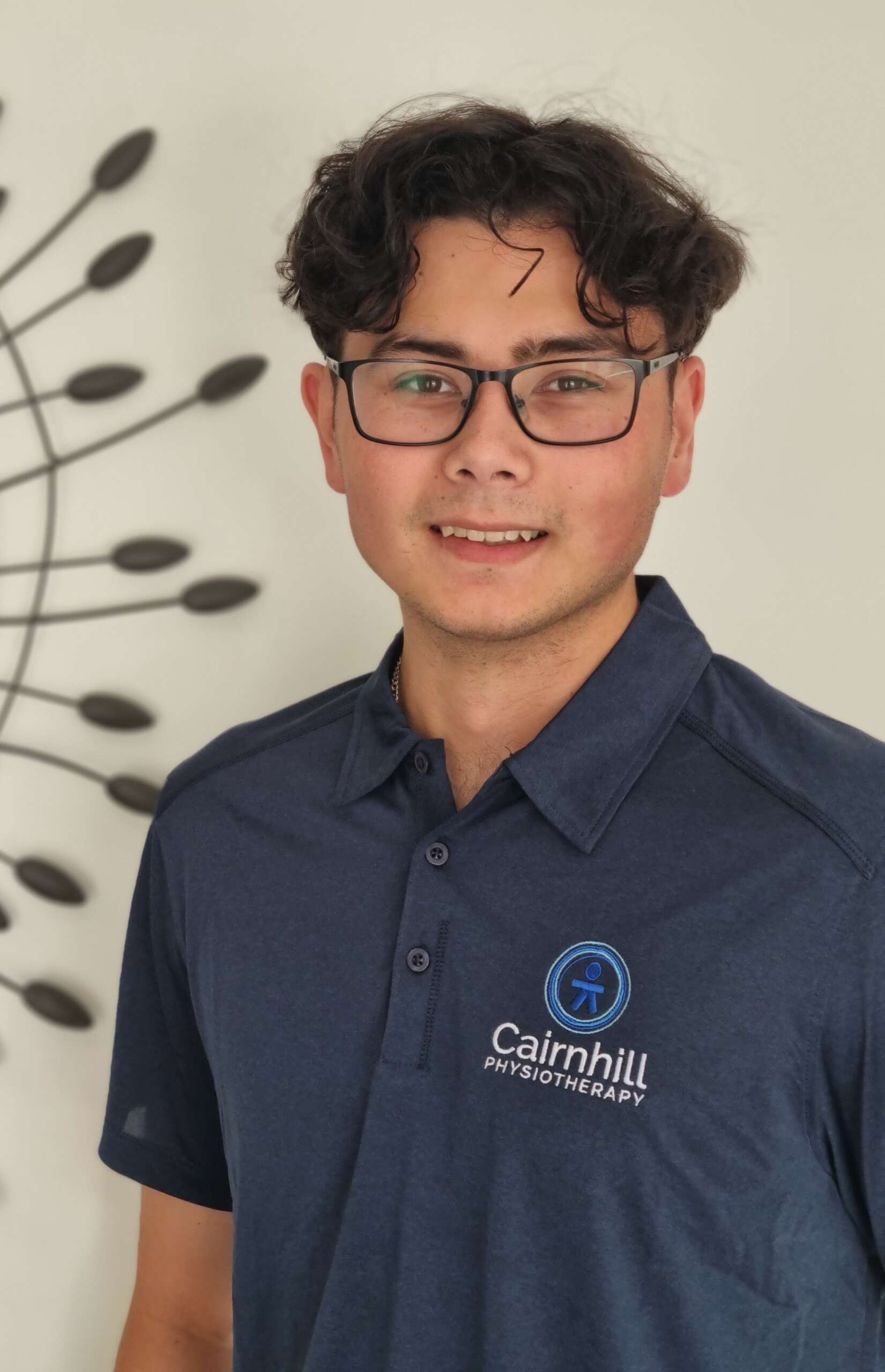 Keefe-Jordan (KJ) Durney - Physiotherapist
BHSc Physiotherapy, NZHIF Level 4 Certificate (Personal Training), MPNZ
After 7 years of working as a swim coach, Keefe-jordan (KJ) wanted to seek out alternative avenues to assist other people in their wellbeing. Physio seemed like the perfect pathway, especially when growing up within a family heavily involved in the healthcare system.
In his pursuit of wanting to help his community, KJ graduated in Physiotherapy from Auckland University of Technology (AUT) in 2022. He continued to foster his strong passion for movement and fitness, completing his New Zealand certificate in exercise (Level 4) through the New Zealand Institute of Health and Fitness. As a physiotherapist, KJ utilizes a hands on approach in his practice. He primarily focuses on exercise based rehabilitation, educating his patients in order to exceed their goals.
KJ has had experience working within a variety of sporting communities, such as the Takapuna RFC U85s for the last two years, as well as assisting in the University of Auckland interfaculty tournaments.
Outside of the workplace KJ enjoys working out at the gym, spending his time in the surf and seeking out the perfect coffee.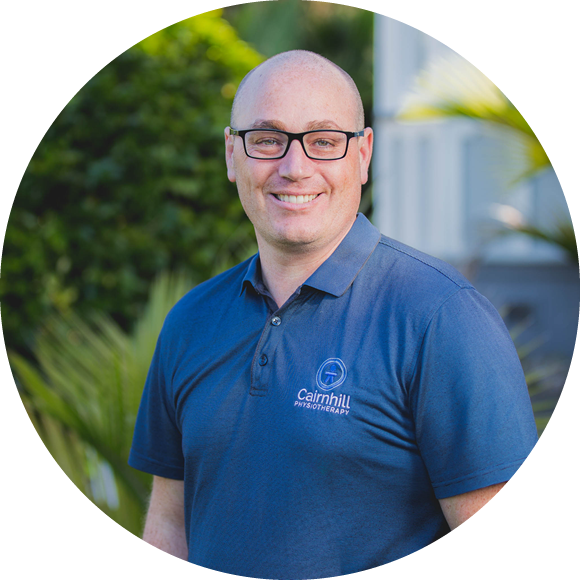 Harley Matthews - Principal Physiotherapist & Director
BHSc Physiotherapy, PG Dip Sports & Exercise Medicine (Otago), PG Cert Western Acupuncture, Internationally Certified Kinesio Taping Practitioner (CKTP), MPNZ, MSPNZ
Harley began working at Cairnhill Physiotherapy in 2007 after graduating from AUT. Since then, Harley's passion for musculoskeletal and sports physiotherapy has led him to complete post graduate studies in Western Acupuncture and Sports & Exercise Medicine.
He has a special interest in treating patients recovering from shoulder and knee surgery, as well as those with lower limb and sporting injuries.
Harley has worked with numerous teams from various sports ranging from school and club level, up to Auckland and National representative teams. For the last 4 years, Harley has been the physiotherapist to the Blues A team during their season and also provides cover for the Blues medical team. He has covered shows with Nitro Circus, USA vs Canada Ice Hockey and has worked with Guns N Roses during their Auckland concert.
Harley offers a 'hands on' approach to a wide range of injuries. He specialises in formulating personalised exercise programmes for his patients' rehabilitation, prevention of injuries and general wellbeing. His skills in massage, acupuncture and manual therapy are also combined to help patients recover from injury and surgery quickly.
Over the past 3 years, Harley has been working with Procare (PHO) around the design of an initiative to improve patient outcomes in primary healthcare. A large portion of this project is to foster stronger relationships between GP's and physiotherapists. This has involved multiple workshops teaching GP's assessment techniques for the shoulder, knee, cervical and lumbar spines. Harley is passionate about fostering the relationship between physiotherapy and GP's to help improve the patients' recovery from their injuries.
In his spare time, Harley enjoys watching a good game of rugby, fishing, playing golf and enjoying time with his young family.
Elizabeth (Liz) Gounder - Massage Therapist
Elizabeth has over 10 years experience in soft tissue therapy. She completed an MBA and worked in the corporate field for many years before moving to Melbourne, Australia in 2010 and training as a Remedial Massage Therapist. She became a trainer & assessor at a massage school whilst running her own private massage practice for many years before returning to NZ in 2017 and battling breast cancer in 2018.
She now works to help individuals suffering with Acute & Chronic pain from Lymphedema, TMJ Syndrome, Sciatica Pain, Plantar Fasciitis and General Wellbeing. 
Massage aids the healing process and combined with Physiotherapy can be hugely beneficial to recovery. Liz has worked with a range of muscular complaints, from sports injuries to chronic pain and everything in between. We are excited to be able to offer the option of combining these two therapies for your benefit.  
As a registered therapist with Massage New Zealand we are able to process claims for those with cover for massage through Southern Cross Health Insurance.
Georgia Berben - Massage Therapist
Georgia holds diplomas in relaxation and remedial massage, as well as a Bachelors' Degree in Therapeutics and Sports. As a keen hockey player & umpire, she has a very deep understanding of all types of injuries, with a huge array of knowledge to cater to all requirements including meeting specific goals using targeted techniques.
Having recently relocated to Auckland from the sunny Bay of Plenty, Georgia wants to build on her qualifications to gain more knowledge and experience in the sports and rehabilitation industry.
As Georgia is registered with Massage New Zealand as a Remedial Therapist, we can process claims for those with cover for massage through Southern Cross Health Insurance.