At Cairnhill Physiotherapy, our team are passionate about enhancing your well being and keeping you moving. We pride ourselves on our professional and friendly approach and are always seeking to keep up to date with the best progressive treatment strategies.
As a patient of ours, you will receive an exceptional standard of quality treatments to get the best results for you.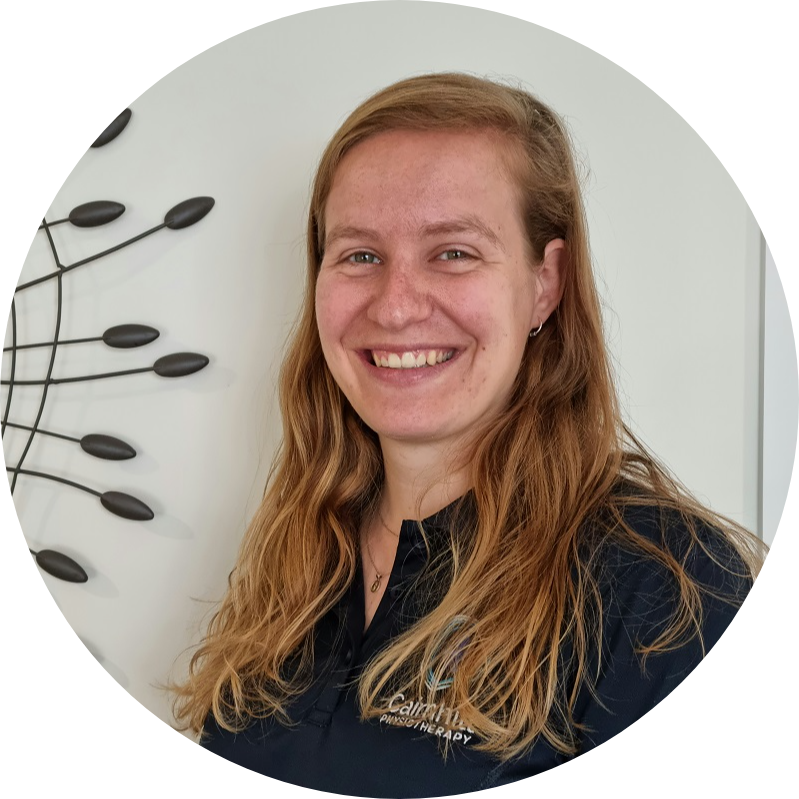 Ewa Bednarczyk - Physiotherapist
BSc. Physiotherapy (Honours), MSc. Sports Medicine, Exercise and Health, MPNZ
Ewa has joined our team in 2021, and with her strong sporting background, is passionate about working with her patients to educate them and encourage them to achieve their goals.
Ewa is a Dutch physiotherapist who graduated in 2017 with a Bachelor of Science (Honours) from the European School of Physiotherapy in Amsterdam. During her studies she got the opportunity to come to New Zealand for an internship and this is where the seed of coming to New Zealand long term was planted.
After her studies, Ewa gained a wide variety of experience in musculoskeletal clinics and was the Physiotherapist for several sports teams in The Netherlands. One club was Rugby Club Hilversum, who were the reigning champions in Dutch rugby at that time. Since moving to New Zealand, Ewa has worked closely with several sports teams, including the North Harbour Rugby U19s team and Farah Palmer Cup team.
As a physiotherapist, Ewa is very passionate about working in (elite) sports, treating orthopaedic and post-operative injuries, and using a holistic approach to coach people towards a healthier and more sustainable lifestyle. She is passionate about getting to know what drives her clients on a deeper level and help them get the best possible outcome with their injuries and health so they can return to what they love to do.
Ewa is currently completing an MSc in Sports Medicine at University College, London via correspondence. In her free time, Ewa loves to socialise and explore the beauty of New Zealand, and she is also a keen handball player and surfer.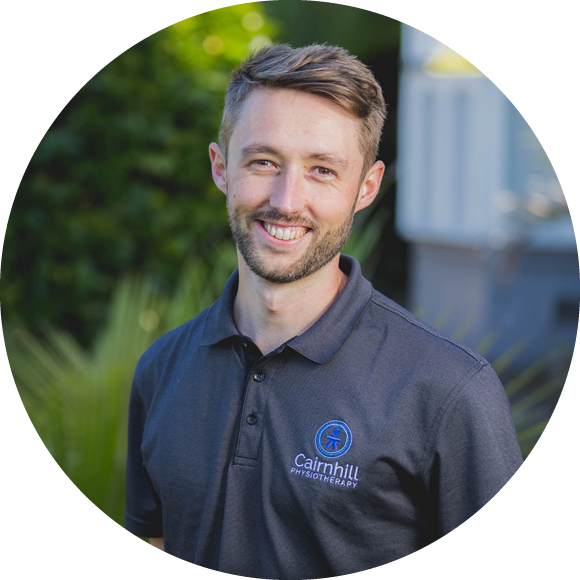 Ethan Smith - Physiotherapist
BHSc Physiotherapy, Dip Sport & Rec, MPNZ
After completing a Diploma in sport and recreation Ethan decided to persue his passion of physiotherapy. Graduating from the Auckland University of Technology in 2018 Ethan has been a member of the Cairnhill team ever since.
Ethan's area of interest is in ACL rehab, taking pride in managing patients through their entire rehabilitation journey from pre-surgery to return to play. He combines hands on treatment and education with a strong exercised based rehabilitation approach to help his patients achieve their goals. He also enjoys managing other lower limb and tendon injuries. Ethan is a member of the Auckland University Rugby Club, looking after the Premier Reserve and Under 21 teams.
When he's not at work, Ethan is a keen sportsman and enjoys playing touch rugby, indoor netball, and basketball. He also likes to spend time exploring NZ and hiking the amazing trails the country has to offer. Dog walking is a regular part of Ethan's daily routine with his chocolate Labrador.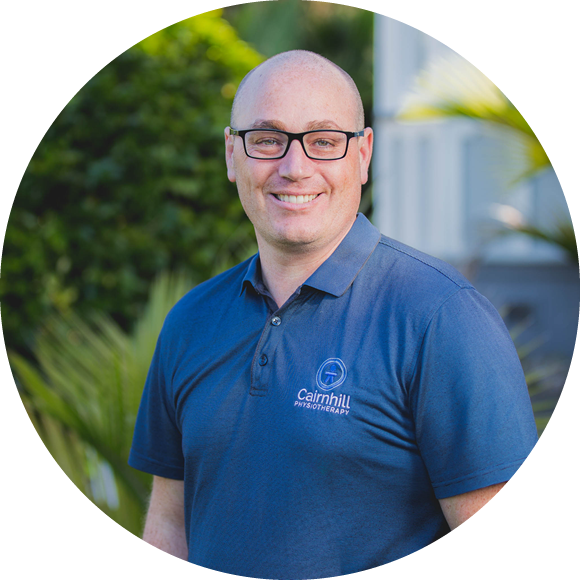 Harley Matthews - Principal Physiotherapist & Director
BHSc Physiotherapy, PG Dip Sports & Exercise Medicine (Otago), PG Cert Western Acupuncture, Internationally Certified Kinesio Taping Practitioner (CKTP), MPNZ, MSPNZ
Harley began working at Cairnhill Physiotherapy in 2007 after graduating from AUT. Since then, Harley's passion for musculoskeletal and sports physiotherapy has led him to complete post graduate studies in Western Acupuncture and Sports & Exercise Medicine.
He has a special interest in treating patients recovering from shoulder and knee surgery, as well as those with lower limb and sporting injuries.
Harley has worked with numerous teams from various sports ranging from school and club level, up to Auckland and National representative teams. For the last 4 years, Harley has been the physiotherapist to the Blues A team during their season and also provides cover for the Blues medical team. He has covered shows with Nitro Circus, USA vs Canada Ice Hockey and has worked with Guns N Roses during their Auckland concert.
Harley offers a 'hands on' approach to a wide range of injuries. He specialises in formulating personalised exercise programmes for his patients' rehabilitation, prevention of injuries and general wellbeing. His skills in massage, acupuncture and manual therapy are also combined to help patients recover from injury and surgery quickly.
Over the past 3 years, Harley has been working with Procare (PHO) around the design of an initiative to improve patient outcomes in primary healthcare. A large portion of this project is to foster stronger relationships between GP's and physiotherapists. This has involved multiple workshops teaching GP's assessment techniques for the shoulder, knee, cervical and lumbar spines. Harley is passionate about fostering the relationship between physiotherapy and GP's to help improve the patients' recovery from their injuries.
In his spare time, Harley enjoys watching a good game of rugby, fishing, playing golf and enjoying time with his young family.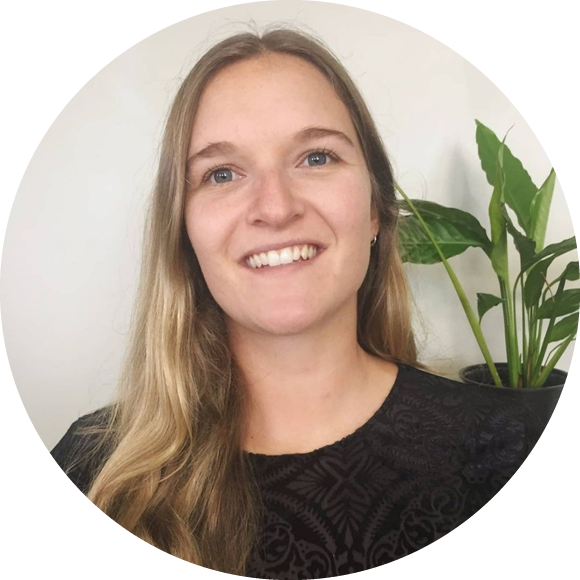 Nicole Berry - Massage Therapist
Nicole is a qualified massage therapist with Diplomas in both Relaxation and Remedial massage. She focuses on restoring wellness and movement through a holistic approach. Her focus is always client centred, aiming to provide the best experience possible for her clients.  
Nicole has a strong interest in natural health and wellbeing. She is qualified in Naturopathy & Herbal Medicine and worked and trained in London under an Ayurvedic Doctor for two years. The combination of her Relaxation and Remedial training, along with Ayurvedic therapy which uses hot oils and rhythmic movement, addresses full body well-being and leaves her clients rejuvenated and restored.  
Massage aids the healing process and combined with Physiotherapy can be hugely beneficial to recovery. Nicole has worked with a range of muscular complaints, from sports injuries to chronic pain and everything in between. We are excited to be able to offer the option of combining these two therapies for your benefit.  
Nicole continues to upskill and research her field of expertise, currently completing a Degree in Sports and Therapeutic massage. In her free time she can be found outdoors, the mountain being a favourite spot whether in the snow or hiking during summer.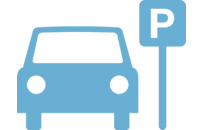 Free carparks
available onsite