What is Massage Therapy?
The practice of using touch as a healing method originates from customs and techniques embedded in ancient history. It can be initially traced back to Ayurveda massage in India, roughly 3000 BC. Tomb paintings in China and Egypt, dated between 3000 – 2500 BC show people being massaged by others.
Societies in the East and West discovered the benefits of natural healing and massage could heal injuries, relieve pain, and prevent and cure illnesses. Furthermore, it helped reduce stress and helped with deep relaxation.
Massage therapy stands as a highly respected holistic healing method practiced across the world. Massage therapy, as a health care approach, sits within the wellness model and aims to support clients in harmonizing mental, emotional, and physical needs. There are a variety of massage techniques that can be applied such as:
Relaxation massage
Clinical/remedial/therapeutic massage
Movement re-education
Energy work
Swedish massage
Deep tissue massage
Myofascial release
Neuromuscular therapy
Trigger point therapy
Stretching and strengthening programmes
Education to reduce injury and promote wellness
Breath work
Postural and rehabilitation information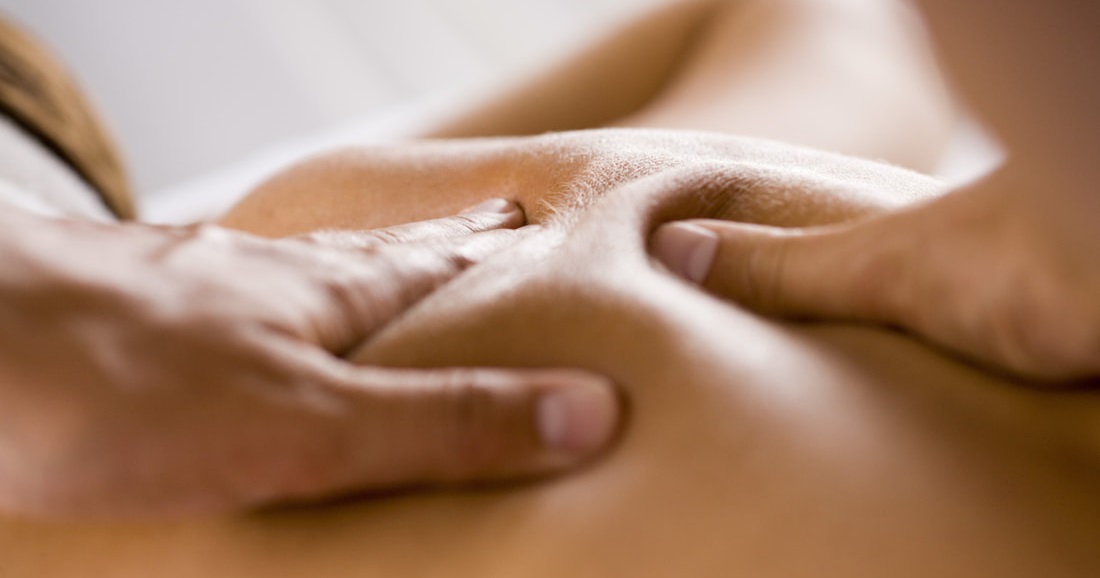 Visiting a Massage Therapist for the First Time
When you visit our Massage Therapist for the first time, they will talk with you about your general health and ask you what you would like to achieve from the massage therapy session. This health assessment will involve asking you questions and doing some clinical tests. Your therapist will interpret this information to identify your main areas of concern, which will give them a direction for the best possible treatment for you. This ensures that your massage will be tailored to you.
Our therapist will discuss the treatment with you and will explain what it involves, what clothes to remove, how you will be draped, what parts of your body will be uncovered, and what level of discomfort (if any) you may expect from the hand's on portion of the session. They will outline what outcome they are aiming for from the session. No treatment or hands-on massage will be done without your prior consent. If you don't understand any aspect of the session/treatment, please ask our Massage Therapist to explain it further.
Once you have consented to the treatment and it is ready to begin, they will then leave the room to leave you to disrobe. You will be expected to leave your underwear on and to lie on the massage table covered in a large towel. They will knock to check you are covered before entering the room. They may offer music to assist with relaxation and may also dim the lights.
At all times you will be treated with care, skill, dignity and respect, and you have the right to withdraw from your session/treatment at any stage or seek a second opinion. You are welcome to bring a family member, whanau, friend, caregiver and/or interpreter to your session.
Some forms of massage can leave you feeling a bit sore the next day. Massage shouldn't ordinarily be painful or uncomfortable but for any reason, any part of your massage doesn't feel right or is painful, please let our therapist know right away.