Onsite Rehabilitation Gym
At Cairnhill Physiotherapy, we offer a specialised onsite rehabilitation gym to help our patients lay the foundations in achieving their goals of injury recovery, gaining strength and maintaining general well-being.
Our physiotherapists have a passion for active rehabilitation where they implement individualised exercise programmes for our patients in conjunction with hands on manual therapy treatments. Using our onsite gym equipment, we are able to demonstrate and guide you through one on one sessions to restore strength, flexibility and balance to your body.
The reason rehabilitation is so important post injury is that some injuries can be caused by muscle tightness or weakness which can lead to body imbalances. These imbalances can in turn lead to poor posture or add extra load or stress to certain areas of the body. Our highly trained physiotherapists take a holistic approach whereby we will assess your body as a whole in your initial treatment with us, diagnose body imbalances and develop a strengthening programme that can be done both in our gym and at home. Strengthening work is vital in the rehabilitation of all injuries and can help to minimise the risk of injury re-occurrence.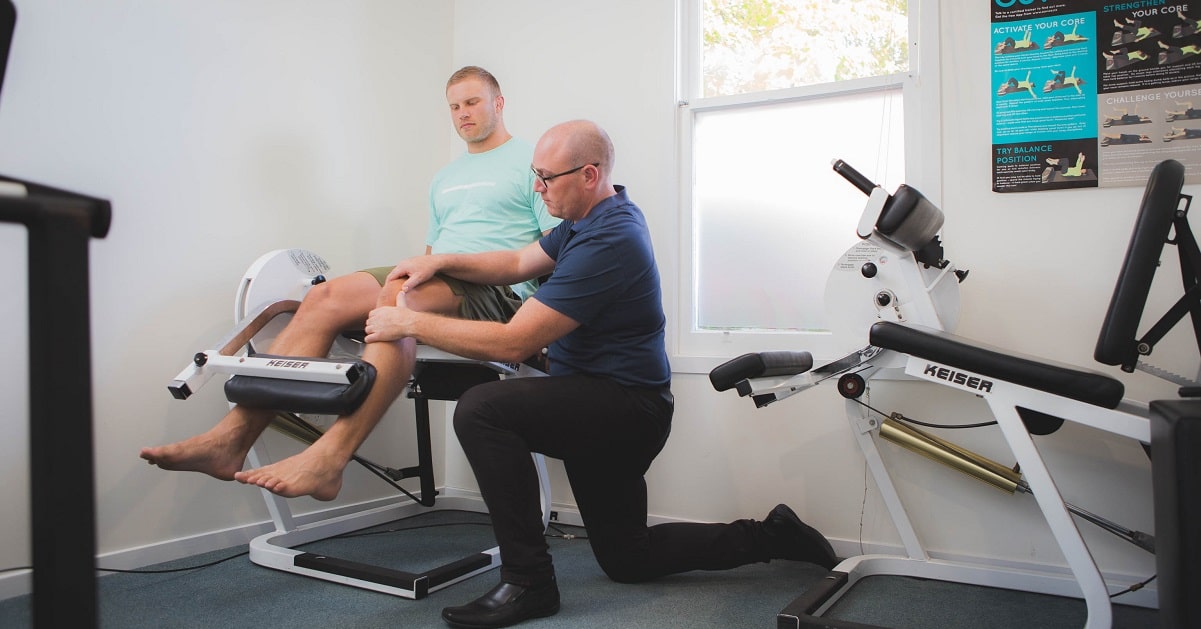 We use a combination of pilates, free weights, Keiser strength machines, body weight and resistance bands to strengthen your core muscles as well as your entire body.
Our Keiser strength machines are ideally suited to the rehabilitation of injuries for our patients. The machines use air resistance technology which allows a gradual increase in resistance to your muscles and joints and zero shock loading to these areas to prevent extra stress on the tissues that are already in repair after injury. We use our rehabilitation gym with a wide variety of patient concerns including pre and post operative rehab, sprains and strains, over use injuries and general body conditioning to keep people functioning at their best. Using our equipment, we see much quicker results in pain reduction and together with strengthening exercises, our patients can get back enjoying doing what they love.
Come and see us to restore your movement and enhance your health and wellbeing.